Happy Hanumas? Happy Chrismakah? Merry Hanukah? The winter holidays are fast approaching. It's time for non-celebrants of Christmas to ready ourselves for the onslaught of seasonal niceties from store clerks and acquaintances. No one, of course, will blend a greeting that pays tribute to Jewish and Christian holidays. Most will tell me, "Merry Christmas," or "Happy Holidays." No one will likely utter Happy Hanukkah.
Am I bitter about this? No, I'm a mature adult. I live in a country dominated by Christianity. Christmas is the one holiday that leads to a shutdown of nearly every business in America. But do I wish that store clerks would skip seasonal greetings? Yes. We get the message that a big holiday is coming our way. How about just saying, 'have a great day!'?
It did grate on me through my teen years to feel like I was breathing, living, and hearing Christmas everywhere I went from late fall through the end of December. I lived in a small Ohio town where there were few Jews, where the nearest temple was an hour's drive away. Unlike in the Boston area, where I now live, my neighbors had little knowledge of the existence of Hanukkah, let alone the much more significant Jewish holidays of Passover, Yom Kippur, and Rosh Hashanah. If we wanted to buy dreidels or chocolate coins, we had to drive an hour.
Christmas in childhood was the most isolating time of my life. The world around me decked itself out in red and green. Our house had no decorations. My family, rightly so, made no attempt to compete with Christmas. We lit candles on Hanukkah and exchanged presents, but our celebration was low-key.

Unless Hanukkah fell during school break, I was at school almost every day of the holiday. During that time, I was often practicing flute or attending chorus rehearsals for the school Christmas concerts. There was no attempt by my school to acknowledge the existence of Hanukkah. I enjoyed most of the concert repertoire save the songs that required me to sing praises to the Lord Jesus. Those particular hymns made me feel like I was being asked to practice someone else's religion. But Jingle Bells, Frosty the Snowman, Rudolph the Red-nosed Reindeer, those I liked.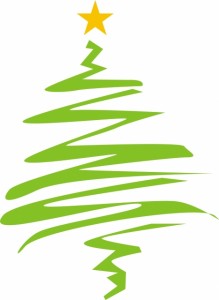 I actually love a lot about Christmas. When I lived in western New York State earlier in childhood, I often went to my best friend's house around Christmas time. I remember helping decorate the Christmas tree with stringed popcorn. As a young adult, I accompanied a friend to a Christmas mass and reveled in the beauty of the Christmas music. These were my choices to join friends in a celebration of their holiday, and they sometimes joined me in the lighting of the Hanukkah candles. No one presumed that I celebrated Christmas. No one presumed that everything I bought between Halloween and Dec. 25 was a gift for someone else.
Yes, I don't want store clerks to say Merry Christmas to me. I don't want them to say Happy Hanukkah either. Or Happy Holidays. Or Season's Greetings. I'm not a grump about holidays. I'd just prefer that those who know me give the appropriate greeting, and vice versa – if we feel so inclined. None of us should presume what someone else celebrates. Maybe just say, "Happy Day!"
Note: Christmas tree illustration by Luigi Diamanti used courtesy of freedigitalphotos.net.